10 Best Boating Destinations in Florida
Many people from across the world view Florida, often known as "The Sunshine State," as the "boating (and yachting) capital of the world." Boaters are unsurprised by this, as they know that where there is a lot of sun and water, there will be a lot of boats. We've outlined the top 10 best places to boat in Florida, from the southernmost tip of the United States through the Florida Gulf Coast, the Atlantic Ocean, and across the Panhandle.
1. Florida Keys
The best way to characterize boating in The Keys is "diversity in paradise." This 100-mile series of islands offers world-class offshore and inshore fishing, snorkeling and diving at various reefs and wrecks, tropical sandbars, and warm, gin-clear water.
Furthermore, there are several waterfront drinking places and dining options to choose from, as well as diversity within each town that will satisfy both the homebody and the party-goer.
2. Charlotte Harbor
Charlotte Harbor, which is sometimes overlooked, has the feel of the Florida Keys but on a smaller scale. With its many islands and gorgeous, uncrowded beaches, it's a boater's heaven. Inshore and offshore fishing is world-renowned, and it regularly serves as the backdrop for a number of popular fishing shows.
Popular sites include Boca Grande, Cabbage Key, Useppa Island, Cayo Costa, North Captiva Island, Captiva, and Sanibel Island. There is no better place in Florida to have your own private mooring.
3. Jupiter/Palm Beach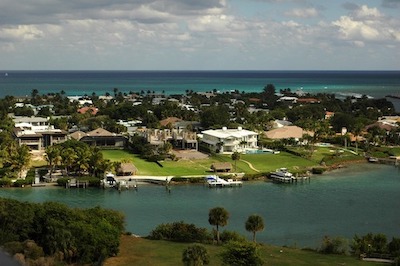 The Jupiter/Palm Beach area is one of the most picturesque on Florida's east coast. This location looks to have it all, from fantastic offshore and inshore fishing to crystal clear water and a remarkably close proximity to the Gulf Stream, as well as easy access to the northern Bahamas.
Along the Intracoastal Waterway, there are also a few sandbars for sunbathing and lots of sightseeing options, notably near Palm Beach and Jupiter Island. The Palm Beach Inlet is one of the most secure passages on the east coast, and the Jupiter Inlet, with its crystal-clear water and famous lighthouse backdrop, is undoubtedly the most beautiful.
4. Tampa Bay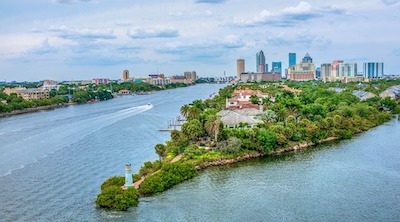 Tampa Bay is a fantastic boating location with a wealth of options. Boaters may fish in the big bay, go offshore, or take a day cruise to Downtown St. Pete or Downtown Tampa. They might perhaps spend the day relaxing on one of the many gorgeous islands. Caladesi Island, Egmont Key, Passage Key, and Beer Can Island (all located inside Tampa Bay) provide a range of possibilities as well as miles of peaceful beaches and sandbars to anchor.
The immense vibrancy and lively culture of this region provide additional benefits. You may even dress up as a pirate and invade Tampa with hundreds of other warships during the annual Gasparilla Weekend.
5. Fort Lauderdale/Miami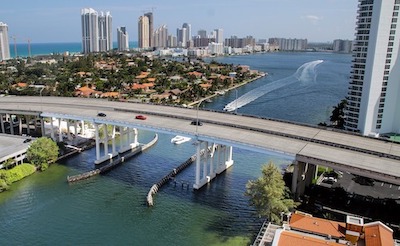 This is the world's most popular boating destination. Fort Lauderdale features a plethora of canal-front residences and tourist attractions, as well as a vibrant downtown. In addition, you'll find everything you need to service your boat or yacht right here. While Fort Lauderdale lacks inshore relaxing areas, Miami does.
With its iconic skyline as a backdrop, Miami is a boater's heaven. Haulover and Nixon Beach are popular sandbars, and the nightlife in South Beach and Coconut Grove is fantastic. Warm tropical waters, superb inshore and offshore fishing and proximity to Bimini and the Florida Keys are just a few of the benefits of this area.
6. Crystal River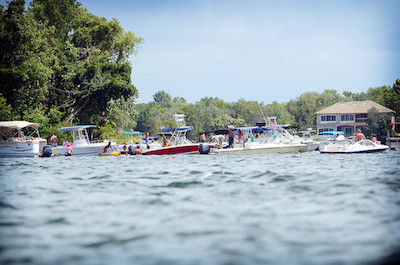 While it may not appear to be so at first glance, Crystal River is well-deserving of a place on our list. The variety of options and the family-friendly environment are what make this location so enticing to boaters.
You may spend the day fishing offshore or inshore in Crystal River, or you can switch gears and explore one of the area's three freshwater springs. The springs are great for swimming and snorkeling, and they're a great place to come after a day of scalloping! The refreshingly cool, clear, and fresh water is a wonderful relief. Furthermore, your boat will be grateful!
7. Sarasota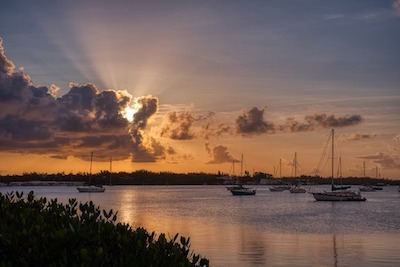 Sarasota is an excellent boating destination since it is positioned north of Charlotte Harbor and south of Tampa Bay. This area offers a range of fishing chances, but it truly shines as a boating paradise owing to its beautiful water, numerous sandbars, pristine beaches, and peaceful surroundings.
Furthermore, Downtown Sarasota is an excellent destination for transient boaters and sailors looking to rent a space or mooring ball and explore. Popular settlements to the north include Siesta Key, Longboat Key, and Anna Maria Island.
8. Stuart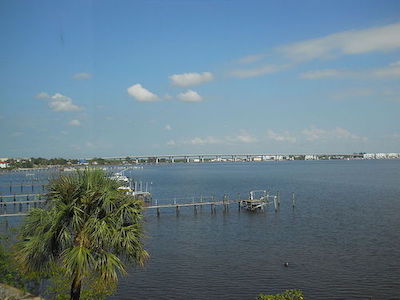 This seaside village, renowned as the "Sailfish Capital of the World," is well-known for its offshore fishing. Inshore fishing is also good, with some of Florida's biggest Snook caught in these waters.
The St. Lucie Inlet is one of the most beautiful on the east coast, and the Stuart Sandbar is a favorite hangout for sailors. Stuart becomes one of the best boating locations when you combine superb diving with easy access to the Northern Bahamas.
9. Destin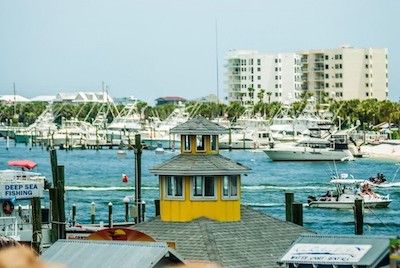 Destin, in Florida's western panhandle, is a boater's dream. Its emerald-colored water, unspoilt beaches and coastline, and the world-famous "Crab Island" sandbar make it a popular tourist destination. It has excellent inshore and offshore fishing, as well as various boat-friendly eating options, making it a must-see location.
10. St. John's River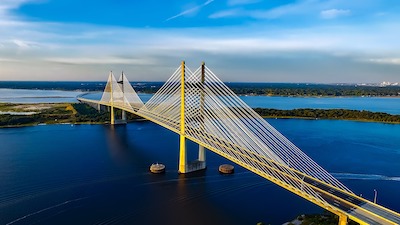 The St. John's River, which flows from Jacksonville to Orlando to the east, exemplifies "Old Florida." The 310-mile river has a surprising variety of watercraft options. The Jacksonville area offers outstanding ocean and freshwater fishing, as well as a wide range of waterfront dining options and game-day boating activities for professional and college sporting events.
Traveling south on St. John's, you'll pass many lakes and coves excellent for freshwater fishing and watersports, as well as several rural settlements to visit. Apart from that, one of the best things to do on St. John's is to visit one of its many freshwater springs. Boat-accessible springs along the St. John's River include Silver Glen Run, Salt Springs, Juniper Springs, and Blue Spring, all of which are well worth a visit.